Grace House of Itasca County – A Homeless Shelter in Grand Rapids, MN – 2023
August 9, 2023
2023-10-13 2:17
Grace House of Itasca County – A Homeless Shelter in Grand Rapids, MN – 2023
A safe, temporary shelter for people experiencing homelessness
Grace House is a nonprofit organization that provides safe, temporary shelter for people experiencing homelessness. As Itasca County's only homeless shelter, Grace House typically serves more than 200 individuals and children each year.
Grace House guests may stay at the shelter for up to 30 days if needed to focus on developing life and job skills that enable them to become more self-sufficient in the community. The shelter is equipped with an on-site mini resources center where guests can access employment and housing opportunities. Private office spaces afford guests the opportunity to meet with Grace House's trained staff and other professionals in a private, confidential setting. View our provided services here.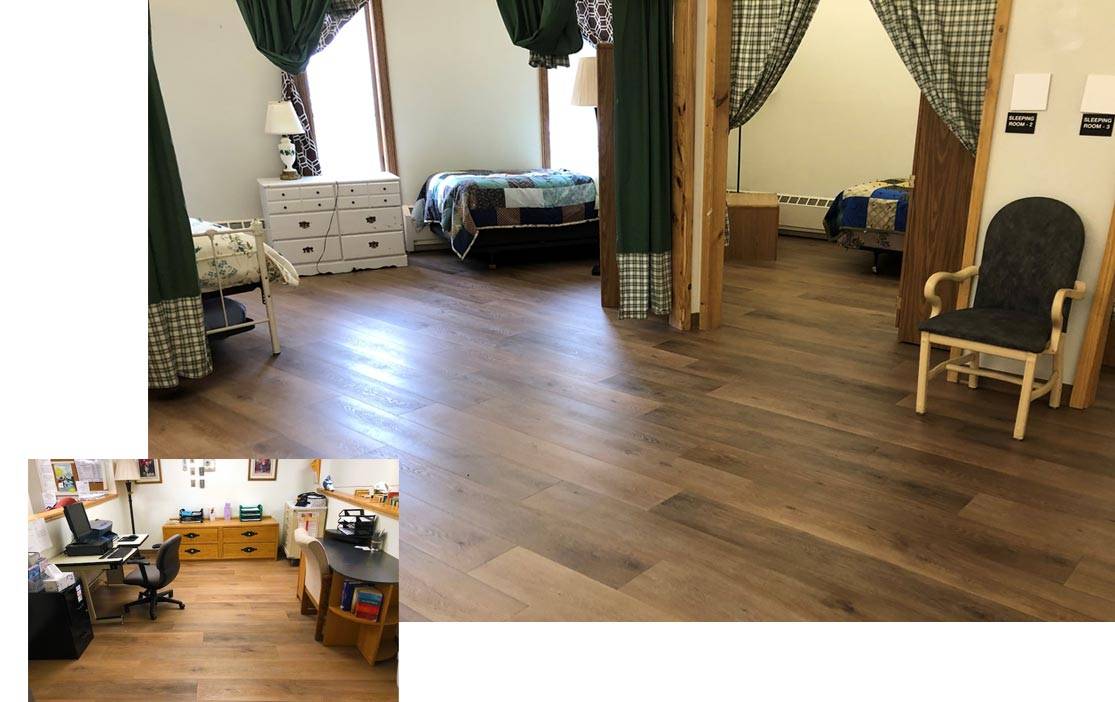 'Home is Where the Heart is' Fundraiser is Dec 7
The Grace House's signature event for raising critical operating funds will be Thursday, Dec 7th, 2023.
Tickets are now available for the 17th Annual "Home Is Where the Heart Is" Dinner at Timberlake Lodge on Dec 7, 2023. Your ticket to this fundraiser includes a Prime Rib buffet, silent and live auctions, door prizes, raffle drawings, and music by the Northern Lights Trio.
"Home Is Where the Heart Is" helps raise critical funds that enable Grace House to provide safe, temporary shelter for individuals and families while they search for homes to call their own.
Tickets are $60 per person if purchased before Nov 30th; and after they are $65 per person. Tickets may be ordered online (see below). Tickets may also be purchased in person starting Nov 1 at Grand Rapids Super One Stores, and the Timberlake Lodge; or by calling or stopping by Grace House, 501 SW 1st Ave, Grand Rapids.
For more information call 218-326-2790.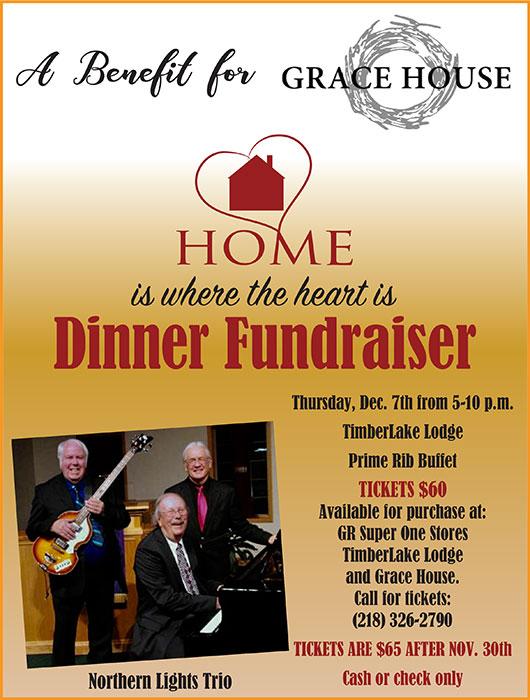 News & Events
Employment
Events
News
Uncategorized
Volunteers